Looking for the best affordable true wireless earbuds in 2023? Well, look no further! In this article, we'll dive into the world of budget-friendly earbuds that still deliver decent sound quality and features without breaking the bank. Sure, they may not have all the bells and whistles of those high-end options, but hey, at least you won't have to sell your kidney to afford them. From Jabra to Cambridge Audio to Donner, we've got a list of reliable recommendations that won't disappoint. So, if you're ready to tune in to some budget-friendly goodness, keep reading!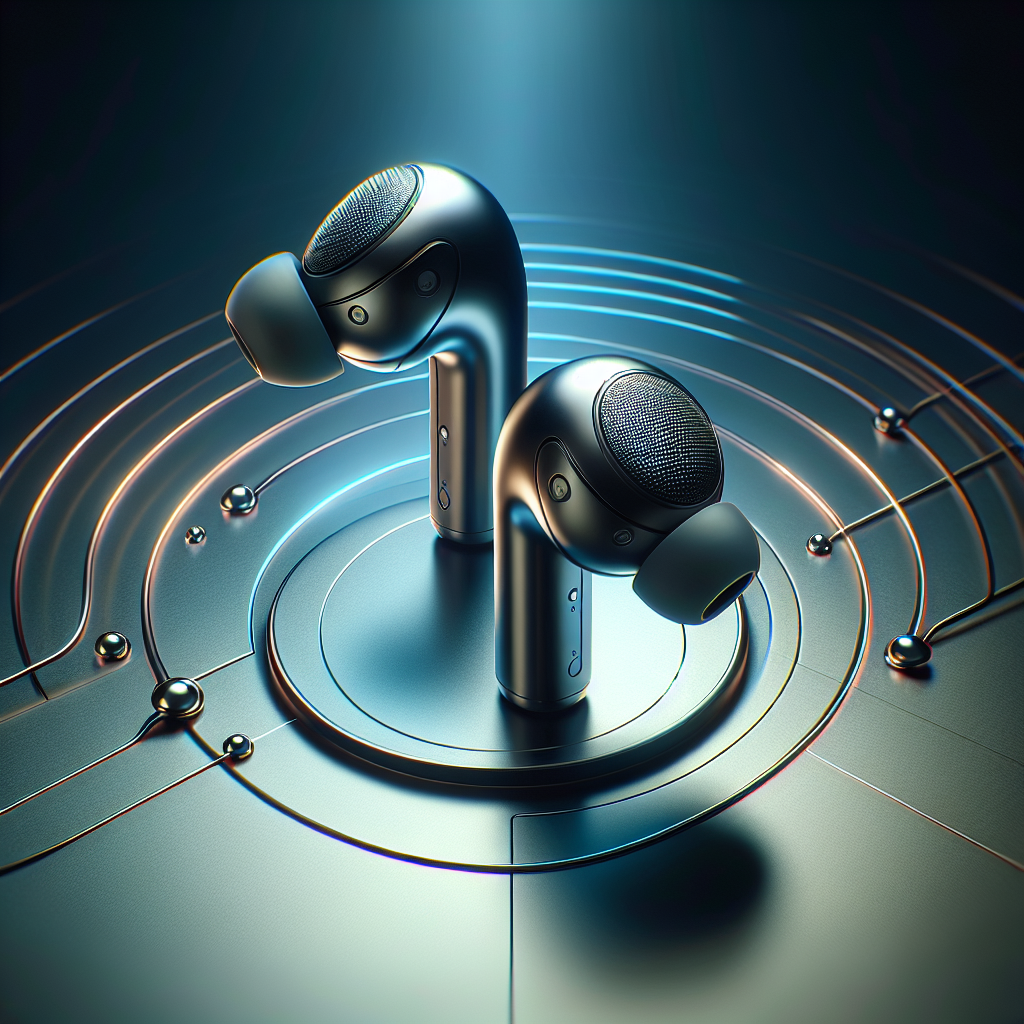 The Best Affordable True Wireless Earbuds in 2023
Welcome to the world of affordable true wireless earbuds! In 2023, you don't have to break the bank to enjoy the convenience and freedom of wireless audio. Sure, premium earbuds like the Sony 1000XM5s may offer better sound quality and active noise cancellation, but they also come with a hefty price tag. If you're willing to compromise a little on the top-tier features, there are plenty of options available that won't leave your wallet crying. We're here to guide you through the best affordable true wireless earbuds that offer a bang for your buck. So sit back, relax, and let's dive in!
Jabra Elite 3
Let's start with a true all-rounder, the Jabra Elite 3. These earbuds are versatile enough to accompany you on your daily commute, intense workout sessions, or even just a casual day at the office. With an IP55 water-resistance rating, you don't have to worry about sweat or light rain ruining your headphones. The audio quality is solid, providing a well-balanced sound experience across different genres. But that's not all – the battery life on these earbuds is remarkable. You can enjoy up to 7 hours of playtime on a single charge, and the included charging case extends that to a total of 28 hours. Impressive, right?
What sets the Jabra Elite 3 apart from the competition are the additional features it offers. Spotify Tap Playback allows you to customize your audio experience with a simple double-tap gesture. For Android users, the Google Fast Pair feature makes the initial setup a breeze. Plus, these earbuds are equipped with Alexa Assistant support, so you don't have to lift a finger to control your music or ask for directions. Jabra Elite 3 strikes the perfect balance between performance, price, and features, making it a top contender in the affordable true wireless earbuds market.
Cambridge Audio Melomania Touch
When it comes to audio, Cambridge Audio is a brand that is well-regarded in the audiophile market. Now, they have ventured into the realm of affordable yet premium earbuds with the Melomania Touch. These earbuds deliver a well-articulated bass and clear audio quality, thanks to the 7mm drivers. You can expect distortion-free music with a depth that will satisfy even the pickiest of audiophiles.
But that's not all – the Melomania Touch shines in the realm of noise isolation as well. With passive noise isolation, you can minimize background noise and immerse yourself in your favorite tracks without any distractions. Need to tune in to your surroundings? No problem! A simple tap on the earbuds activates the transparency mode, allowing you to hear what's happening around you.
Battery life is always a concern when it comes to wireless earbuds, but Cambridge Audio has you covered. The Melomania Touch boasts a whopping 9-hour battery life on a single charge, and when paired with the included charging case, that extends to a total of 41 hours. That's enough juice to keep you grooving throughout the day.
Donner Dobuds ONE
Value for money – that's what the Donner Dobuds ONE is all about. Donner may be known for their below-average guitars, but they have surely hit the mark with these earbuds. The Dobuds ONE offers exceptional value with features that you wouldn't expect at its price point.
Let's talk about sound quality. The combination of duo 12mm dynamic drivers and a balanced armature driver delivers an even, distortion-free sound. The bass is more than adequate, giving your music the kick it deserves. But the Dobuds ONE doesn't stop at just audio quality – it excels in the realm of phone calls as well. With four built-in mics, background noise is effectively reduced, ensuring crystal clear conversations and Zoom meetings.
ANC, or Active Noise Cancellation, is a feature often reserved for high-end earbuds. However, the Dobuds ONE surprises us with its inclusion of ANC. Say goodbye to those annoying background noises and immerse yourself in your music or podcasts. And don't worry about running out of battery during your daily activities – the Dobuds ONE boasts an impressive 8-hour battery life, ensuring that you can enjoy uninterrupted wireless audio throughout the day.
JBL Endurance Peak 3 Wireless Headphones
If you're an active individual who can't imagine life without music, the JBL Endurance Peak 3 Wireless Headphones are here to cater to your needs. These earbuds are designed specifically for an active lifestyle, with their wrap-around ear hooks providing a secure fit that won't budge no matter how intense your workout is. With an IP68 water resistance rating, you can take these bad boys into the pool or sweat it out at the gym without any worries.
What sets the JBL Endurance Peak 3 apart is its transparency mode. Sometimes, you need to be aware of your surroundings – whether it's a passing car or someone trying to get your attention. The transparency mode allows you to hear external noises while still enjoying your music at a moderate volume.
Affordability doesn't mean sacrificing audio quality, and the JBL Endurance Peak 3 proves just that. These earbuds deliver impressive sound, with clear mids, punchy bass, and crisp highs. You'll be able to stay motivated during your workouts with every beat pumping through your ears. Plus, with their long-lasting battery life, you can power through those hours at the gym without worrying about running out of juice.
Google Pixel Buds A-Series
For all the Pixel phone users out there, the Google Pixel Buds A-Series is a match made in audio heaven. These earbuds come packed with first-party features catered to Pixel users, making them an ideal choice for seamless integration. Though they may lack some flagship features like ANC and wireless charging, the Pixel Buds A-Series makes up for it with its comfortable fit and good audio quality.
The ergonomic design and customizable ear tips ensure a snug fit that stays put throughout your day. Whether you're taking a walk or jogging at the park, these earbuds won't fall out easily. And when it comes to sound, the Pixel Buds A-Series delivers crisp audio with balanced mids, clear highs, and decent bass. It's a great companion for your daily music sessions or catching up on podcasts while on-the-go.
Google's Fast Pair feature adds a touch of convenience to the initial setup process. With just a few taps, you can connect your Pixel Buds to your phone and start enjoying your favorite tunes. And let's not forget the hands-free Google voice assistant support – just say the magic words, and your assistant is at your service. All of this comes at an affordable price, making the Google Pixel Buds A-Series a solid choice for Pixel users on a budget.
Edifier W240TN
When it comes to affordable earbuds, the Edifier W240TN punches above its weight. These earbuds offer impressive audio quality that will make you question their price tag. While they may only support the SBC codec (sorry, no AAC support here), the dual-driver setup still manages to deliver a surprisingly strong sound. The clarity and richness of the music will leave you pleasantly surprised.
But what about battery life? You'll be happy to know that the Edifier W240TN can go the distance. With a long-lasting battery, you can enjoy wireless audio for hours on end without worrying about running out of juice. And for those rainy days or sweaty workout sessions, these earbuds are IP55 certified, so they can handle all the moisture life throws at them.
Now, let's address the elephant in the room – active noise cancellation. The ANC on the Edifier W240TN is limited, but considering the price point, it's a compromise many are willing to make. Sometimes, a little peace and quiet is all we need to enjoy our favorite music or podcasts. So if you're looking for affordable earbuds that deliver impressive audio quality and won't break the bank, the Edifier W240TN is definitely worth considering.
OnePlus Nord Buds
OnePlus is known for its flagship-killer smartphones, and now they've ventured into the world of earbuds with the OnePlus Nord Buds. These affordable earbuds offer decent performance without burning a hole in your pocket. The sound quality on the Nord Buds is crisp and clear, surprisingly close to what you'd expect from high-end earbuds. The balance between the mids, highs, and lows is well-tuned, ensuring an enjoyable listening experience.
Battery life is another area where the OnePlus Nord Buds shine. With a 7-hour battery life on a single charge, these earbuds can keep up with your daily activities without needing frequent recharges. Whether it's a day at the office or a long commute, you won't have to worry about running out of power.
However, it's worth noting that the OnePlus Nord Buds do not feature active noise cancellation (ANC). So if you're looking for a pair of earbuds to block out the world around you, these may not be the best fit. But if you prioritize audio quality and battery life above all else, the OnePlus Nord Buds are definitely worth a look.
Conclusion
In summary, affordable true wireless earbuds in 2023 offer a wide range of features and quality at a lower price point. While they may not boast the same premium sound quality and active noise cancellation as their more expensive counterparts, they still deliver a decent audio experience without breaking the bank.
From the versatile Jabra Elite 3 to the well-regarded Cambridge Audio Melomania Touch, the options on this list provide varying features and price points to suit different needs and preferences. Whether you prioritize versatility, sound quality, battery life, or additional features, there's an affordable true wireless earbud out there for you.
It's important to note that while cheaper earbuds may have trade-offs in certain features like battery life and ANC, they still offer a decent quality audio experience at a lower price point. So don't let a tight budget hold you back from enjoying the benefits of wireless audio. With the options listed in this article, you can find affordable true wireless earbuds that suit your needs and elevates your music listening experience. Happy hunting!